My God is so big, so strong and so mighty
There's nothing my God cannot do
These are the lyrics to one of my daughter's favorite worship songs. This past holiday season was tough for me. I refused to delight in the Lord and trust that he would give me the desires of my heart as found in Psalm 37:4-5.
The Backstory
We had our first born after our fifth year of marriage and I wouldn't have it any other way. To be frank, I miss the alone time we had, and our uninterrupted sleep. We are approaching 9 years of marriage; diaper changes and potty visits rule the night.
Praise the Lord for our son's healthy lungs and daughter's early taking to potty training. I understand this is just the season we are in.
With all these blessings, I was still unhappy. Dear Lord, I am sorry. I complained about the daycare costs, the cost of diapers, and rising medical bills. There are people out there who literally impersonate medical staff to kidnap newborns. Check out a story of such catch provided through the link below.
https://www.cnn.com/2018/06/08/us/florida-kamiyah-mobley-kidnapping/index.html
Blessed, Just Not Always Feeling Like It
I've been blessed with two little lives who share my DNA. Now comes the desire to leave property and wealth for my children in the event I pass. My belief is we are all going to die if the Lord doesn't come get us first. It would be unfortunate to leave my children empty handed; with the parting gifts of funeral and burial expenses. So off to work I go to pay off debt, and to have something to invest after what remains after monthly expenses.
I'm fortunate to have made it this far in my student loan debt repayment. I do wonder what I could've done with $85,308.07. The total amount is $106,811.84 when accounting for interest. This is INSANE. Below is an update of my Fedloan and Nelnet accounts.
I hope to have this saga of debt completed by the end of April this year. As a society we must stop buying into the lie that if you grew up poor, then getting an education at all costs will get you out of poverty. My financial situation was made worse after college graduation than after high school graduation. Be wise parents in what decisions you allow your children to make.
Chasing After Something Else
An education will NOT get you out of poverty alone. It takes discipline, sacrifice, and being okay with going without for a period of time-contentment. What got me in this whole student loan mess was wanting what others had (houses, cars, fancy clothes). Not knowing that, "Resentment kills a fool, and envy slays the simple" -Job 5:2.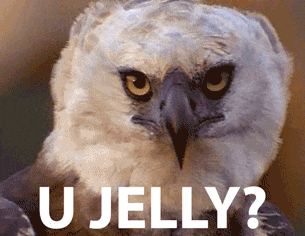 My true desire is peace in my household. I refuse to sell myself for things others say I must have. I'm only chasing what God has for me. He doesn't want me to worry, I trust him with my future.  On a lighter note, the Lord can take our mistakes and work it out to bring Him glory.  But please everyone, let's be obedient haha.  There's nothing our God cannot do!
Until next time everyone! Stay strong…💪fight on…🥊💥🥊 and have no debt but love! Peace and Blessings.